Today is Valentine's Day. I generally use this day as an excuse to binge on candy and chocolate. But today I am also celebrating (reflecting?) by reading a book that also focuses on love - Delirium by Lauren Oliver.
In this world people are "cured" from the disease amora nervosa deliria (or, love). They are then matched with the choice of 5 life partners and told to choose one. I'm hoping this will be the perfect book to read on Valentine's Day. As they say, you can't fully appreciate what you have until it's gone.
Today I am also meeting my match. Earlier this month I signed up for My Fair Book Date which is hosted by Amber at Down the Rabbit Hole and Jazmin at Books!!! Everybody who signed up chose 5 books we've been meaning to read, then we were assigned an anonymous partner. This person then chose one of the 5 books for us to read.At the end of the month we will fill out a survey about our date with this book.
And my match is...
Inside Out by Maria V. Snyder
This is the reason my partner chose this book for me:
It's one of

my

favourite dystopians, and sadly the series was ended at just two books, instead of more that were originally planned because they weren't selling as well as the publishers had hoped they would, which is a shame because it is SO GOOD! It's set in a very unique world, and it's full of action and excitement - lots of tension and a huge cliffhanger at the end leaving you needing the next

book

! Trella, the main character, is awesome, and she's determined and brave and great to read about. There's a little smidgen of romance too, not so much that it takes over the plotline, but enough to keep romance fans happy, I think! I really hope you enjoy(ed) it! :)
I look forward to reading Inside Out. I have had it on my "to-read" for quite some time. Last year, I
even made a word search
based on the summary.
Here is another thing I may be doing for Valentine's Day, although it doesn't take place until this Friday:
Kate's Tales of Books and Bands is hosting a Blogger Love-A-Thon.
Here is what it is all about:
"A Blogger Love-A-Thon! This will be a day full of commenting on blogs, following blogs, tweeting about blogs, thanking blogs, sharing the word about awesome blogs, telling another blogger how freaking awesome they are, the list goes on and on. Basically it will consist of fun posts, mini challenges, lots of commenting, and perhaps a giveaway or two! I do not have a full schedule completely detailed out yet but I will be e-mailing it to everyone who hopes to participate. Since I am a simple person and like to keep things that way, it will most likely be a fairly easy-to-follow schedule!"
You can sign up to the Blogger Love-A-Thon
here
.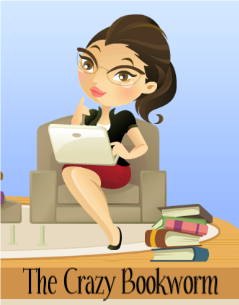 Yesterday, I was given some blogger love by being interviewed by Cathy at
The Crazy Bookworm
. Thank you Cathy! You can
go here
to see what 3 books I would save in a fire, the 5 people (dead or alive) I would like to have over for dinner, and more.
And lastly,
Happy Valentine's Day!