This New Year's I've asked a few bloggers to come and share some of their reflections and goals with us. Today I'm interviewing Ashley from
Book Labyrinth
. Check out what she has to say about her most memorable reads, books she's looking forward to, and scary genetically motified crops.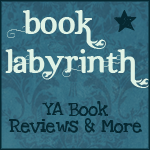 What are your top three most memorable reads (good or bad) of 2011?
The first would be "Divergent" by Veronica Roth. It had so much hype, but I feel like it totally lived up to it. Definitely one of my favourite books of the year, and I've recommended it so many times that it really sticks in my head.
The second is probably "A Touch Mortal" by Leah Clifford, but not for good reasons. Omigosh, I don't know what to make of this book. It is all over the place, and I was shocked by the themes and content. Definitely not for me.
A third is a book that was actually released years ago, and that is "Jellicoe Road" by Melina Marchetta. I decided to pick it up after reading such good things about it and I'm so glad I did because it's now my all-time favourite book.

What three books are you most looking forward to reading in 2012?


Well first of all there are so many older books I want to tackle in 2012. But ignoring sequels/series books that I'm looking forward to, I'm also really excited for...
"Bittersweet" by Sarah Ockler (Figure skating, hockey boys, family, friends, cupcakes, drama... need I say more?)
"For Darkness Shows the Stars" by Diana Peterfreund (Post-apocalyptic retelling of "Persuasion"? Yes please!)
"My Life Next Door" by Huntley Fitzpatrick (Boy next door romance!! This sounds like a really great contemp.)
There's an old prophecy based on the Mayan calendar which says 2012 will bring in the end of days. 2012 is also a good year for dystopian and apocalyptic reads. If you were to write a story, what do you think you'd have "cause" the apocalypse (or society's downfall)?
Ooh, very interesting question! *thinks* Maybe scientists are trying to create crops that grow more quickly in order to feed an over-populated earth and that causes something to get into the water supply. People start getting sick and are exhibiting weird symptoms... it becomes like a plague that kills off 90% of the earth, and the only people that survive are those with a certain blood type, or a certain immunity they were born with. Cue: panic, the emergence of a faction with totalitarian ambitions, and a small group of renegades who take our heroine under their wing when she's the only surviving member of her family.