This New Year's I've asked a few bloggers to come and share a few reflections and goals with us. Today I'm interviewing Amber from
Down the Rabbit Hole
. Check out what she has to about her most memorable reads and the books she's looking forward to in 2012.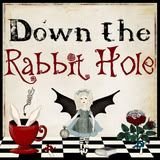 What are your top three most memorable reads (good or bad) of 2011?

I am so glad you said three because I have a Top 5 favorite list of this year and I get to include my three most squee-worthy!

First up has to be DIVERGENT by Veronica Roth. I just fell in love with the characters and the world that Roth created. It's one of those books that I'd be reading and I'd look up and pity the world for not reading it too.

Next is most definitely THE UNBECOMING OF MARA DYER by Michelle Hodkin. I felt like Mara Dyer, Noah, Jamie and all the others were my friends. They felt real to me in a way that characters don't often do. Plus, some of the lines were so dang funny, I was snorting out loud!

The last one has got to be SHATTER ME by Tahereh Mafi. I opened up this book and was blown away by the writer's gorgeous prose and how strong Juliette is. Adam and Juliette's very hot make out scenes definitely didn't hurt my reading pleasure either!

What three books are you most looking forward to reading in 2012?

This is a really tough question because it feels like every new book I see coming out is my next favorite! So I'm cheating just a little.

For sequels, I can't wait for INSURGENT by Veronica Roth, BLOODROSE by Andrea Cremer and GIRL OF NIGHTMARES by Kendare Blake.

For new books coming out, I'm going to go with THE CATASTROPHIC HISTORY OF YOU AND ME by Jess Rothenberg, THE ALCHEMY OF FOREVER by Avery Williams and INCARNATE by Jodi Meadows.

Again, there are a million others I can name that I am DYING for but these are a few that I can't wait to get my hands on!
There's an old prophecy based on the Mayan calendar which says 2012 will bring in the end of days. 2012 is also a good year for dys and apocalyptic reads. If you were to write a story, what do you think you'd have "cause" the apocalypse (or society's downfall)?

After a lot of thought (seriously, I sat on this one for days) I think fear will end up being society's downfall. Fear of the unknown, fear of dying, fear of starving, fear of never having enough. Fear is the root to all the other bad and desperate things people do and I feel like a lot of the time, people who are trying to help go too far. This will be what eventually leads to our downfall because even if the world is ripped apart by some terrible earthquake or blizzard, it is the dark part of humanity that will kill us off. Fear brings out the worst in everyone.

Man, that's a pretty dark answer but it's mine and I'm sticking to it. To distract you, I'm throwing out the words "kitty", "sparkle" and "rainbow". I think that made everything better...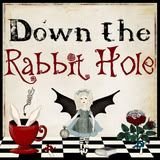 This post was part of my New Year's Signature Collection event.



Watch out for more guest posts, lists, reviews of January releases, author interviews, and more throughout January.